Get Important Information About Choosing a Medigap Policy
This guide can help if you're thinking about buying a Medigap policy or already have one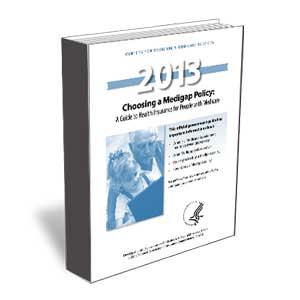 This official government guide has important information about:
What is a Medicare Supplement Insurance (Medigap) policy

What Medigap policies cover

Your rights to buy a Medigap policy

How to buy a Medigap policy
Who should read this guide?
This guide helps people with Medicare understand "Medicare Supplement Insurance" policies (also called Medigap). A Medigap policy is a type of private insurance that helps you pay for some of the costs that Original Medicare doesn't cover.